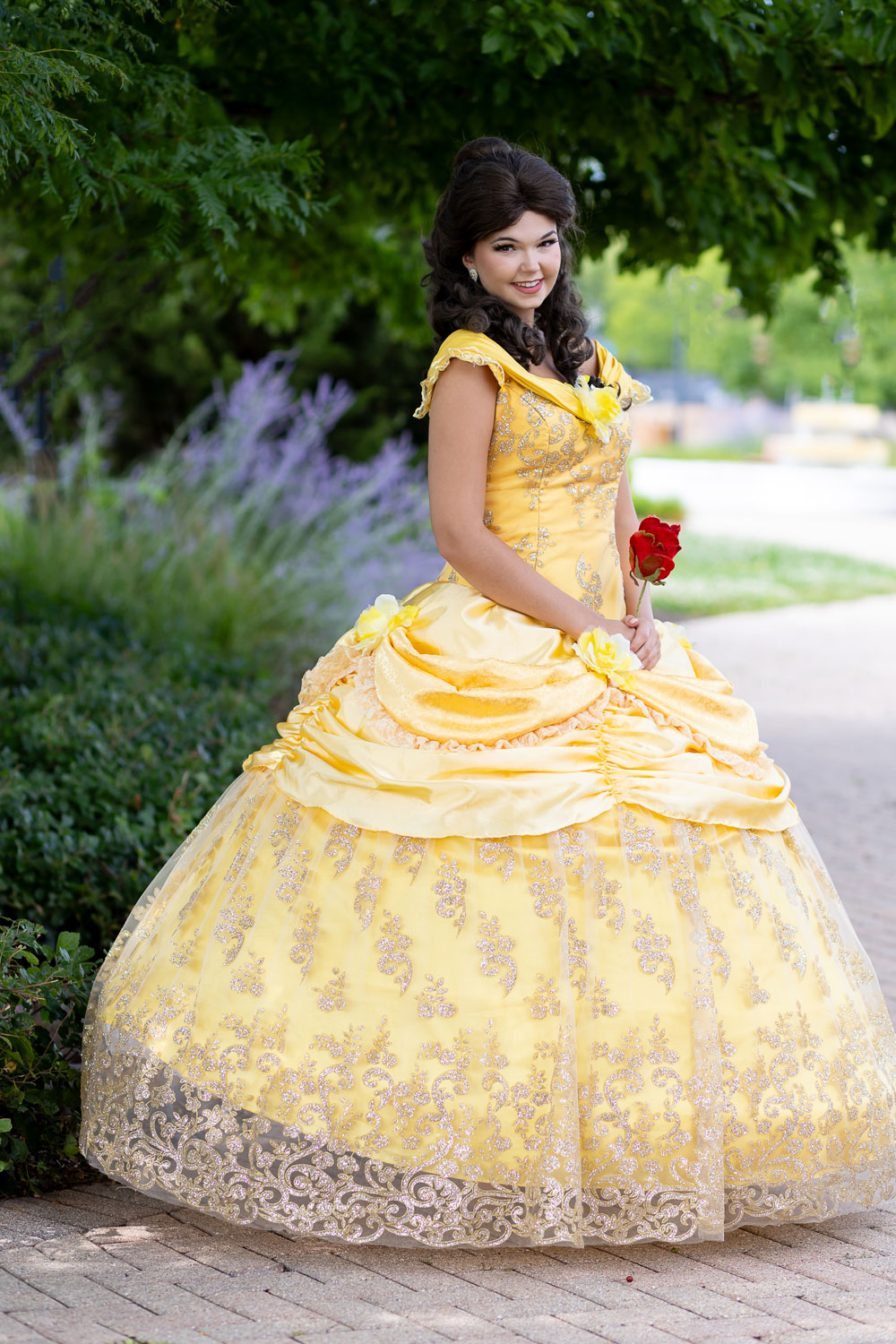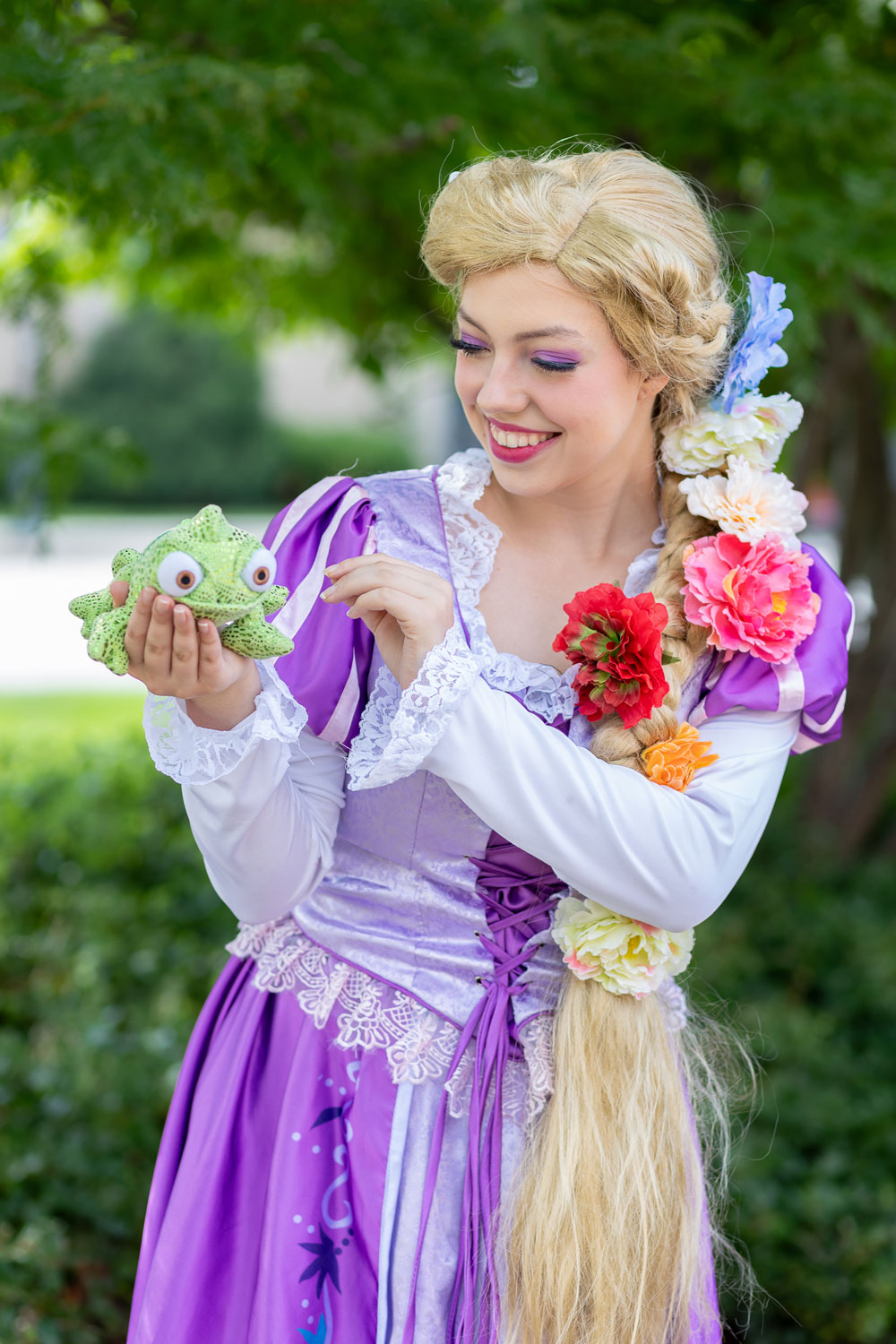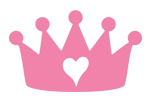 Magical Visit $199.00
Includes:
1 Character of your choice. (45 Minutes)
Meet and Greet time
Photo time
GLITTER Tattoos
Sing along & Dance Party
Twirl & Curtsy Princess Lesson
Princess Pledge with Official Princess Certificate PLUS a real tiara for Birthday child
Story reading WITH AUTOGRAPHED Book for birthday child
Princess game
Add 2nd character for additional $90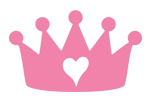 Enchanted Appearance $249
Includes:
1 Character of your choice (60 Minutes)
Meet and Greet time
Photo time
GLITTER Tattoos
Sing along & Dance Party
Twirl & Curtsy Princess Lesson
Princess Pledge with Official Princess Certificate PLUS a real tiara for Birthday child
Small ribbon wands for child party guests
Small sticker activity for child guests
Story reading WITH AUTOGRAPHED Book for birthday child
Princess game
Special Birthday Gift Presented by the Character
Add 2nd character for additional $100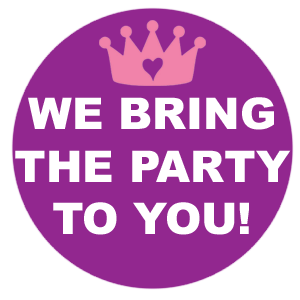 Sparkle Dress Up Party $549

Complete EXPERIENCE Party Package with EVERYTHING YOU NEED!
3 Characters (90 Minutes)
Make up Application by the characters (non toxic)
Hair Style by the characters with Glitter finish spray
Dress Up Dresses (day of use only)
Small party favor bag for all child guests (Ribbon wand, Small REAL Tiara, and other goodies- vary by availability)
Meet and Greet time
Photo time
Temporary GLITTER Tattoos
Sing along & Dance Party
Twirl & Curtsy Princess Lesson
Princess Pledge with small real tiaras for guests, and large REAL tiara for birthday child AND Official Princess Certificate
Story reading with AUTOGRAPHED BOOK for birthday child
Princess game or Fashion Show
Sticker activity
Small craft activity
Special Birthday Gift Presented by the Character
(Characters will provide a small rack for dress up clothes, to be used day of only. Dress up dress are cleaned after each party and sprayed with disinfectant for additional cleaning protection)
(Make up is nontoxic, and we are able to provide disposable brushes. Brushes are cleaned after each party with salon quality disinfect.)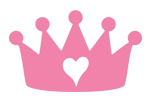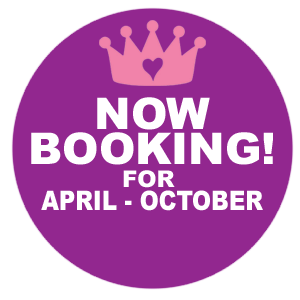 Princess Picnic Party $649
Introductory Rate! $599
Includes:
90 Minutes
Beautiful picnic set up with pillow seating for up to 10 children.
2 Royal Princess guests of your choice
Meet & Greet Time
Photo Time
Temporary Tattoos
Story Reading (with autographed book for birthday child)
Princess Lesson
Small Craft Activity
Sing along and Dance Party
Live song from one of your Royal guests
Princess Pledge and real tiaras for child guests (large one for birthday girl, smaller for guests)
Ribbon wand for all party guests
Princess Certificate for birthday child
Gift for birthday child
*Your party will also include a host who will set up and take down. The host will also take photos during the party, and we will send a Google file with the photos we took. * Our hosts are not photographers, but many have great eyes and are happy to help take pictures so mom can relax and have fun too.
**Some of these photos may be used for marketing and promotional purposes.**
*This party is meant for outdoors, but can also be set up indoors. If your party is outdoors, and we experience inclement weather, our Majesty (that's you!) will have 2 options- move your party indoors for same day, or reschedule within a 60 day period with no penalty. If party is canceled within 7 days prior to party, there is no refund.
**We do not provide food for a Princess Picnic party, however we can include a place setting for up to 10 children for an additional $35.
Set up includes: set up blanket, low, dressed table with beautiful table accents, adorable fluffy pillows for seating, wands, tiaras, craft activity. Set up and take down time is approximately 30min each.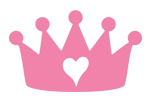 Spa Party $549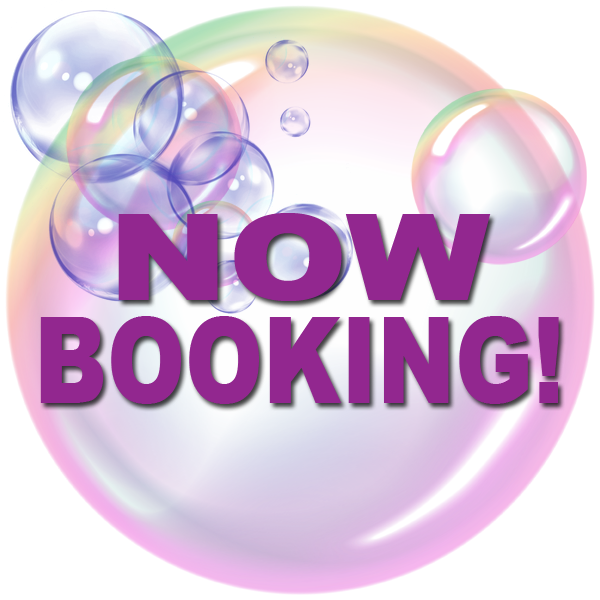 Looking for something with glitter and glam but no characters?
We've got you covered! Our come to you spa party offers spa fun for up to 12 participants. Enjoy all the fun of a spa at your home.
Our party hosts will bring our spa to you, set and treat your little guests to spa treatments on site.
Includes:
90 minutes
2 Party hosts
All set up and break down
Soothing Spa Music
Sugar Scrub Hand Treatment
Nail Painting- fingers and toes (10 color options)
Glitter Tattoos
Mini Facial Mask
Hair Tinsel (2 per participant, colors vary)
Small Craft Activity
Dance Party (we bring a disco light!)
Photo Op Backdrop (we set up and take down) with Props
Spa Theme Game
Gift for Birthday Child
Child Participants receive a Spa Robe, Spa Mask, Spa Headband and bag to keep! They can also take home their craft!
Party Need to Knows:
*50% of party fee is due at booking. Remaining 50% can also be paid at booking, or day of event. Checks are preferred, but we can also process a card with an additional $5 fee).
*We are very space adaptable, but do require a few things from the host
A space to sit for make-up and hair application
A space for the photo backdrop (about 8-10ft wide)
In addition to the 2 princesses, a party host will accompany and help with set up and break down.
Contact us by phone (Adrianne – 630-660-1843) or email (adrianne@princessfairytaleparties.com) so we can help you decide which package will be best for your event. Booking is recommended to be done at least 4 weeks from date of event. Dates for events cannot be guaranteed for events booked less than 4 weeks ahead.
You have scheduled a date and picked your package! Congrats! Have you considered any add on options?
Payment is take up front at time of booking. 50% serves as a nonrefundable security deposit for any cancellations. Payment can be cash, or by major credit cards. You will receive a receipt upon purchase.
In the weeks before the party, you will communicate a little with us on a few details like time of arrival, how the cast arrives, as we will need your help with the grand entrance.
When your event day arrives, we will be in touch to confirm. We will also contact you upon our arrival. The cast will bring a speaker for songs. The cast generally arrives with a Princess Patrol Team member who will help take photos, and just be there to help the princess(s).
Princess Fairy Tale Parties want to make your child's event special, so please ask if you have questions or a special request. 630-660-1843 or by email adrianne@princessfairytaleparties.com
Cancelation and Refund Policy:
Payment for event is due at time of booking (securing date). 50% of the total party fee is used as a non-refundable security deposit. Cancelations are only accepted until 14 days prior to your event date in which case the other 50% is refunded to you. Refunds are sent by check and take up to 14 business days.
If a cancel is at fault of PFTP you are entitled to a full 100% refund. In the unlikely event PFTP does cancel, you will be contacted as soon as possible.
We ask that while our job is to try and make your child's day, we are human, and sometimes we make mistakes, but the nice thing about being human is we can work together to fix any issues. We love to chat with our clients and customers, so please let us know how we can help you.
Date Change Policy:
We understand things come up and cause a date change. We ask that we are notified no less than 7 days from date change. A $100 fee is assessed if the date change gives PFTP less than 48 hours. Date Change fee of $100 is due upon request of date change.