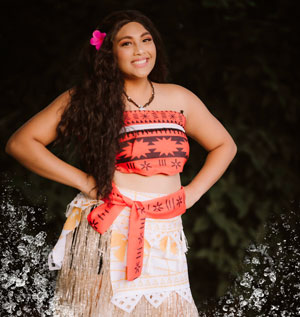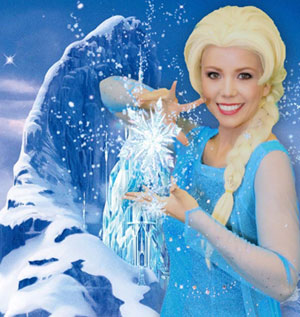 A Royal Wedding Sunday, June 27th 2021 10am to 1130am
$44.00
A Royal Wedding
20 More Spots just added!
Sunday, June 27th 2021
10:00am to 11:30am
Reserve 22 at the Village Links
485 Winchell Way
Glen Ellyn, Il 60137
$44 per person (all participants must register)
**20 More Spots just added!**
Join us as we celebrate the wedding of MERMAID princess to her true love! Breakfast served while a beautiful ceremony is conducted. Dancing, photo ops and a surprise princess will be in attendance to congratulate the happy couple! We encourage our little guests to wear their favorite princess dress!
Your ticket includes:
A delicious hot breakfast with scrambled eggs, toast, fresh fruit, breakfast sausage, juice and coffee.
A view of the ceremony
Bubbles to blow
Photo Ops
Dance Party
Live sing along from our Surprise guest!
Meet and Greet time
Coloring sheet for table
Tiara and wand for child participants
Take home place card holder
Wedding cake pop provided by D's Treats & Ice Cream
Meet and greet with surprise guest
20 in stock
Royal Dinner Party Sunday, September 12th 2021
$41.00
4:30pm to 5:45pm

Alcentro Tratorria
109 3rd St
Bloomingdale, IL 60108
$41 per person
Only 50 seats available
Please join princesses from the Royal Court, Cinderella, Ariel & Belle for an enchanting dinner party. Dinner will include Cesar Salads, Penne Pasta, Pollo Parmigiano (Chicken Parmesan), Sautéed Broccoli, and a wonderful Gelato for dessert!
Be entertained by live songs from our princesses, a story telling, and a table side visit from a princess for a very special Princess Pledge and gift for our child participants.
After Dinner, our princesses will teach an exclusive twirling lesson, and pose for photos. We may even get a visit from a Prince!
We will need to know the children's ages! PLEASE add children's ages info in 'Additional Information' box at checkout. Thank You!

41 in stock
2nd Annual Royal Trick Or Treat Thursday, October 28th 2021
From: $65.00
Thursday, October 28th 2021

Holiday Inn & Suites
150 S Gary Ave
Carol Stream IL 60188
BIGGER and BETTER!
Join Enchanted Productions for a Halloween Trick Or Treat BASH that is bigger and better than last year! 20 characters including all your favorite princesses, villains and a couple SUPER HEROES! YES, you read right, princesses, villains AND some super heroes!
Tickets are per family (up to 5). Your family will have a 45 min time slot to trick or treat, meet n greet, and play some fun games! We will only be allowing up to 20 families per time slot to allow optimal photo, meet time, and of course trick or treating! We will also be adding some live song entertainment too!
Trick or Treat bags will be provided.