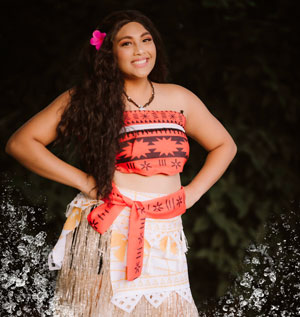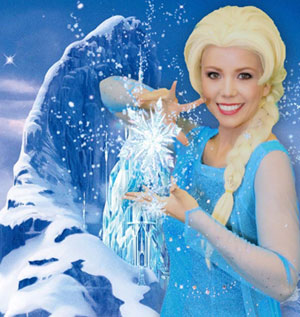 Sea Life Crafts with Ariel Saturday Jan 16th
$26.00
Sea Life Crafts with Ariel Saturday Jan 16th
Virtual Event
11:00am Central
Join the mermaid princess for a super fun arts and crafts session! We will ship you your very own kit that includes paint, brush and sea creatures to pain live with Ariel. Ariel will also read a story, and interact with participants.
Deadline to register is: Jan 10th, 2021
$26.00 per kit
Let's Play Make Up Saturday, Jan 23rd
$35.00
Let's Play Make Up Saturday, Jan 23rd
Virtual Event With The Frozen Sisters
11:00am to 11:30am Central
Join these fun sisters for a super fun dress up and make up session! We will ship you your own make up kit to use! The sisters will virtually do make up with our participants in a fun and whimsical manner. Nothing too crazy, the more sparkle the better! The kits come with light colors, non toxic, blushes, lip glosses and eye colors. We will also send a beautiful tiara made with real rhinestones to finish the look! The make up kit and tiara is yours to keep. At the end of our lesson, we will have a crowning ceremony and crown each participant a real princess.
Deadline to register is: Jan 17th, 2021
$35 per kit
Easter Eggs from a Princess! March 26th -28th 2021 9:00am and 2:00pm
Easter Eggs from a Princess!
March 26th -28th 2021
$69.00
+$15 per additional basket
** ONLY 20 Spots Available**
Book a time for a special princess to pop by your home for a 15 min meet and greet, and special Easter basket delivery! We will only be booking 5 stops per day per princess, so contact us asap to see if we can visit your area!
Delivery areas include: Wheaton, Naperville, Carol Stream, Bartlett, Hanover Park, Schaumburg, Barrington, Lombard, Downers Grove, Bensenville, Bolingbrook, St Charles.
Don't see your area? Email us Adrianne@princessfairytaleparties.com
*Deliveries between 9am and 2pm only. Time window will be issued based on requests and map of area for most efficient deliveries.
Pizza with Princesses April 18th 2021
From: $0.00
Pizza with Princesses
April 18th 2021
Bartlett Hills Golf Club
800 Oneida
Bartlett IL 60103
11:00am to 12:15pm
1:00pm to 2:15pm
4:30pm to 5:45pm
Select Times and Admission type(s) Below:
Join 12 of our favorite princesses for pizza, S'mores, live singing, dancing, performances and more. VIP option for child registrations available. Tables are assigned per family only. Tables may be requested for groups of friends attending. All current COVID procedures/state mandates and/or guidelines will be followed. This may lead to limits on total number of registrations. All attendees need a ticket unless a participant is 12 months or under.
GENERAL ADMISSION includes: Pizza, S'Mores station, photo ops meet and greet and view of performances.
*Adults only need to purchase general admission, you can add a VIP child ticket for any children you would like to receive extra goodies.
VIP CHILD ADMISSION includes: Pizza, S'Mores station, photo ops, meet and greet and view of performances. ALSO included, a REAL tiara with amazing crystals presented by the one of the princesses, and princess pledge at your table by one of the princesses, a REAL princess make up kit, and an adorable ribbon wand any princess can add to her princess wardrobe
Tickets:
GENERAL ADMISSION: $35.00 per person
VIP (children only): $47.00
A Royal Wedding Sunday, June 27th 2021 10am to 1130am
$44.00
A Royal Wedding
Sunday, June 27th 2021
10:00am to 11:30am
Reserve 22 at the Village Links
485 Winchell Way
Glen Ellyn, Il 60137
$44 per person (all participants must register)
**ONLY 60 seats available!**
Join us as we celebrate the wedding of MERMAID princess to her true love! Breakfast served while a beautiful ceremony is conducted. Dancing, photo ops and a surprise princess will be in attendance to congratulate the happy couple! We encourage our little guests to wear their favorite princess dress!
Your ticket includes:
A delicious hot breakfast with scrambled eggs, toast, fresh fruit, breakfast sausage, juice and coffee.
A view of the ceremony
Bubbles to blow
Photo Ops
Dance Party
Live sing along from our Surprise guest!
Meet and Greet time
Coloring sheet for table
Tiara and wand for child participants
Take home place card holder
Wedding cake pop provided by D's Treats & Ice Cream
Meet and greet with surprise guest
60 in stock