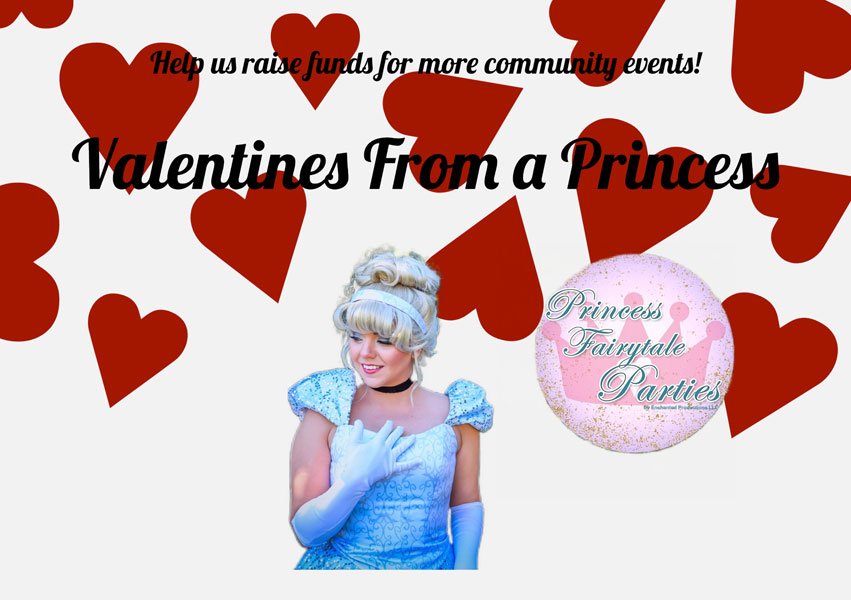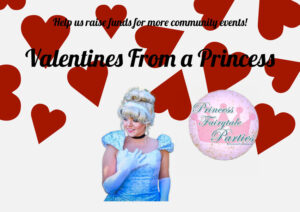 Valentine Letter From a Princess
$12.00
Pick a princess, fill in the form, and off goes your Valentine!
Your little prince or princess will get a fun note for Valentine's Day!
Valentines include a handwritten note from the princess of choice, an autographed photo, a special discount code for our upcoming Brunch event (exclusive to this program!) and an automatic entry to win a $50 Amazon Gift Card!
Proceeds from Valentines From a Princess go to our Pixie Dust Fund, which help us fund community events and casting for events that otherwise may not be able to afford services. We thank you in advance for your support!
Orders open Jan 24th and close on February 9th. Letters will go out on February 11th.
We cannot promise February 14th delivery as we have no control over USPS. We can promise your letters will go out by February 11, 2023.
•$50 Amazon Gift card drawing will be LIVE on our Facebook on February 18th at 12pm Central
•Letters sent to residents in the UNITED STATES only
•$50 Gift card winner does not need to be present to win.
Read More